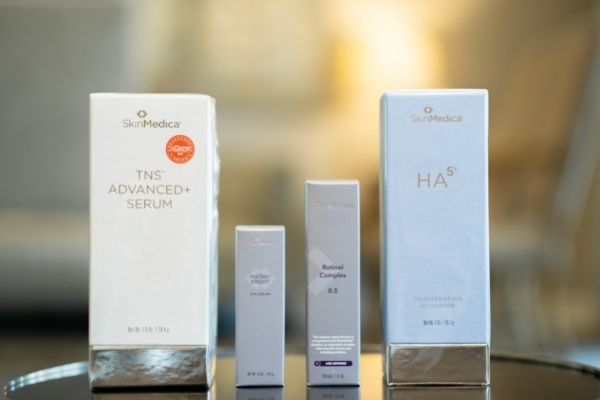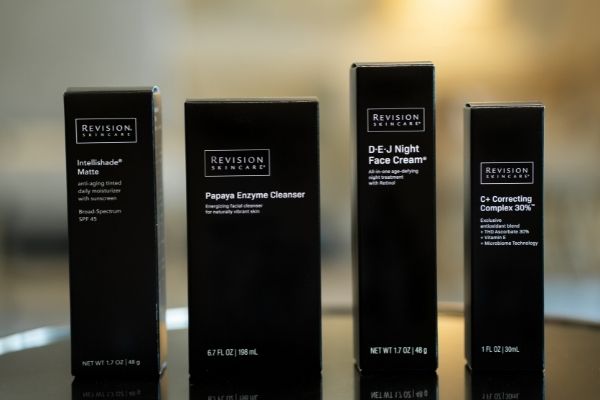 Pittman Plastic Surgery offers patients a full line of medical grade skincare products including: SkinMedica®, Revision Skincare®, ALASTIN Skincare®, Latisse®, and Upneeq®.
Premature aging is somewhat unavoidable because, even with the best intentions, we all experience the occasional sunburn, sun exposure, hormonal changes, stress and environmental pollution. Our medical grade skincare lines – SkinMedica® and Revision® – provide moisturizers, serums, and skin brighteners to stimulate skin cell renewal, improve circulation, rebuild collagen and correct surface discoloration and blemishes.
Latisse® eyelash enhancement is a prescription-only treatment approved by the FDA to help patients with inadequate or short eyelashes grow longer, fuller and darker lashes. The topical solution is applied daily to strengthen lashes and extend their growth cycle. By gradually building up the thickness and length of lashes, Latisse® is a great solution instead of constantly re-applying mascara or the expense and time required with temporary eyelash extensions.
Medical-grade skincare products are produced with higher quality ingredients.  Plus, the active ingredients in the skincare products themselves are available at much higher percentages.  These higher quality ingredients, combined with higher active quantities in each product, result in a higher cost.
Yes!  In fact, a lot of the "active" ingredients in the products you buy at a department store are minimal.  So, just because you bought a product that has Vitamin-C on the label. doesn't mean that there is enough Vitamin-C in the product to help your skin.  Higher levels mean there are enough active ingredients to actually create a positive change in your skin.
Relax!  We have you covered.  Our expert team of medical aesthetic providers can help you choose the best products for your skin type.
"*" indicates required fields