Board-Certified by the American Board of Plastic Surgery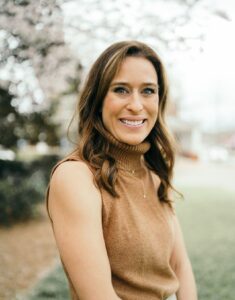 Dr. Chelsea Venditto grew up in Athens, GA. Her undergraduate training was completed with honors from the University of Colorado at Boulder with a degree in Molecular, Cellular, and Developmental Biology. She then received her medical degree from the Medical College of Georgia in Augusta, GA, and subsequently moved to Milwaukee, Wisconsin to complete her integrated Plastic Surgery Residency at the top-rated Medical College of Wisconsin. She received numerous accolades during residency including being inducted into the distinguished Alpha Omega Alpha Honor Society, awarded two Resident Excellence in Teaching Awards, selected as the Resident Representative for the Program Education Committee by her attending mentors as well as a Resident Research Award.
After completing her residency, Dr. Venditto moved to Birmingham, AL where she trained under world-renowned surgeon Dr. Jim Grotting during a prestigious ASAPS-endorsed Aesthetic Surgery Fellowship. During this year-long study period, she learned cutting-edge surgical techniques in all aspects of Aesthetic Plastic Surgery including mastery of non-invasive facial filler and toxin injection.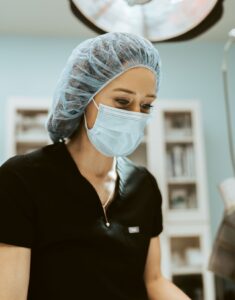 Her research has been published in prominent academic journals including HAND, Plastic and Reconstructive Surgery Journal, and Aesthetic Surgery Journal and she has presented her research at numerous regional conferences.
Dr. Venditto is ecstatic to be returning to her hometown of Athens with a vast arsenal of expertise to help her patients in all aspects of Plastic Surgery, including Reconstructive and Aesthetic Plastic Surgery of the face and body as well as facial filler and toxin injection modalities.
Outside of Plastic Surgery, Dr. Venditto's interests include distance running, cooking, and spending time with her husband, Jody, their children, Bellyn and Beau, and two dogs, Maggie and Finnegan.
Quote from the doctor goes here.
From Dr. Venditto's Patients
"Dr. Venditto, and her team, made me feel at ease as they were very patient and I felt at ease as they explained everything very well. The atmosphere at the office was very comfortable and pleasing. I felt like I was their top priority! You guys have totally nailed it. You all are the best!"
"I had the BEST experience with Dr. Venditto. I had a breast reduction in November and was very nervous since it was my first time ever having surgery, but Dr. Venditto made me feel very comfortable and reassured me that everything will go great. It has only been about 6 weeks and I'm already extremely happy with my results! Thank you so much Dr. Venditto and the rest of the staff for taking great care of me!"
"Pittman plastic surgery did such an amazing job providing a comfortable environment throughout my entire breast reduction surgery process. Every single person who is a part of the team goes above and beyond to make you feel cared for. Most importantly, Dr. Venditto has changed my entire life. I'm 18 years old and had huge breasts that were deflated and saggy from weight loss, I had severe back pain from all the weight I was carrying on my chest and decided to get a breast reduction. I have never been happier with the way I look, I feel so much better and the surgery couldn't have gone better. I'm in love with my body and can't thank Pittman plastic surgery enough!"
Board-Certified by the American Board of Plastic Surgery
Candidate Member for American Society of Plastic Surgeons
Alpha Omega Alpha Medical Honor Society
Two Resident Excellence in Teaching Awards
ASAPS-Endorsed Aesthetic Surgery Fellowship under Dr. Jim Grotting
Author of research articles published in HAND
Clinical Assistant Professor, AU/UGA Medical Partnership
Author of research articles published in Plastic and Reconstructive Surgery Journal
Author of research articles published in Aesthetic Surgery Journal
Presenter at numerous Regional conferences